Monitoring media freedom has been one of MISA Zimbabwe's core activities since its establishment in 1995.
To do this, we compile a list of media violations and victories – accurate and detailed records of abuses of, or progress toward, a free, independent, diverse and pluralistic media as envisaged by the Windhoek Declaration.
Media violations are issued in the form of alerts to educate people about the nature of the abuse and highlight trends. Alerts can also serve as advocacy tools and inform research to help influence changes to legislation and policy, as well as help bring perpetrators to justice.
Media violations include:
when journalists are physically or verbally assaulted, threatened, injured, kidnapped, disappear, arrested, killed, censored, denied credentials or wrongfully expelled during the course of their work or as a direct result of their work
when news outlets are attacked, illegally searched, censored, closed by force, raided, unable to report, broadcast or publish because of factors such as the confiscation of equipment, blocking of their online site or the jamming of transmissions
when new legislation or changes to legislation hinder journalists from conducting their work freely and without fear.
We use this information to compile the annual State of the Media Report that tabulates the alerts and analyses them against the prevailing media environment. This report feeds into the MISA regional report, So this is Democracy? which ranks and measures the performance of Zimbabwe against other countries in the Southern African region.
Media freedom news from our chapters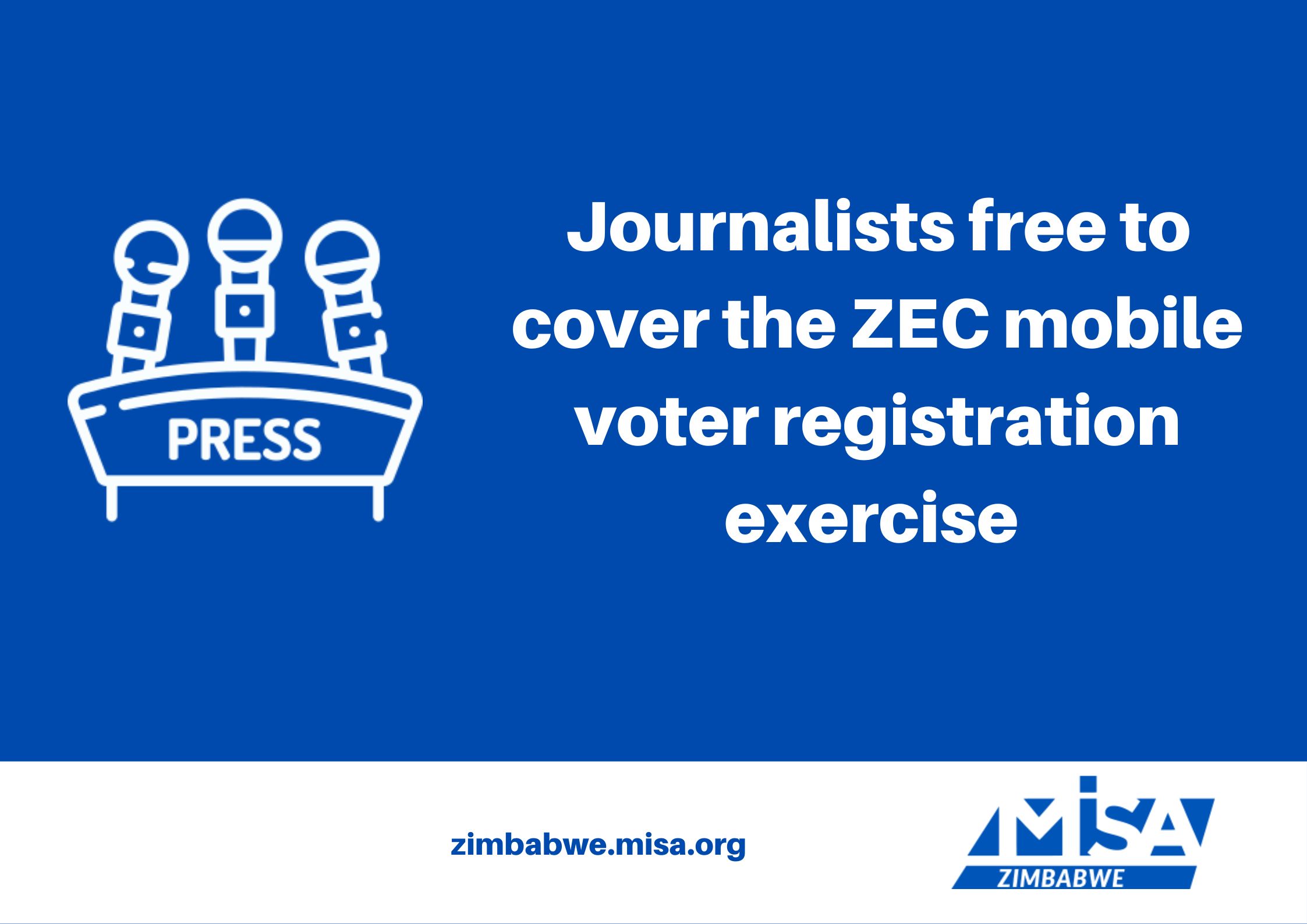 Journalists are free to cover the ongoing Zimbabwe Electoral Commission (ZEC) mobile voter registration exercise using their Zimbabwe Media Commission-issued press cards. On 13 March 2023, the Centre for Innovation & Technology (CITE), a Bulawayo-based media house...