It is a fundamental human right to ask for and receive, information held by public organisations and bodies. It is critically important to make sure that information held by the public, and in some cases private institutions is available and accessible to citizens in a form and/ or language understandable to them.
MISA Zimbabwe lobbies for the enactment of democratic access to information laws as the right to seek, access and receive information is guaranteed by Article 19 of the Universal Declaration of Human Rights, Article 9 of the African Charter on Human and Peoples' Rights, and Article 4 of the Declaration of Principles on Freedom of Expression in Africa.  It is also provided for in sections 61 and 62 of the Zimbabwe constitution.
Therefore, this programme seeks to campaign for the public to enjoy their right to be informed through unrestricted access to information.
International Day for Universal Access to information
MISA Zimbabwe commemorates September 28th as International Day for Universal Access to Information. MISA Zimbabwe celebrates Universal Access to Information Day to raise awareness about the importance of the right of access to information in Zimbabwe and throughout the world and cast the spotlight on the challenges that hamper the enjoyment of this fundamental right.
Access to information and knowledge, free expression (online and offline), respect for cultural and linguistic diversity and quality education for all, are key pillars in building knowledge societies.
Access to information news from our chapters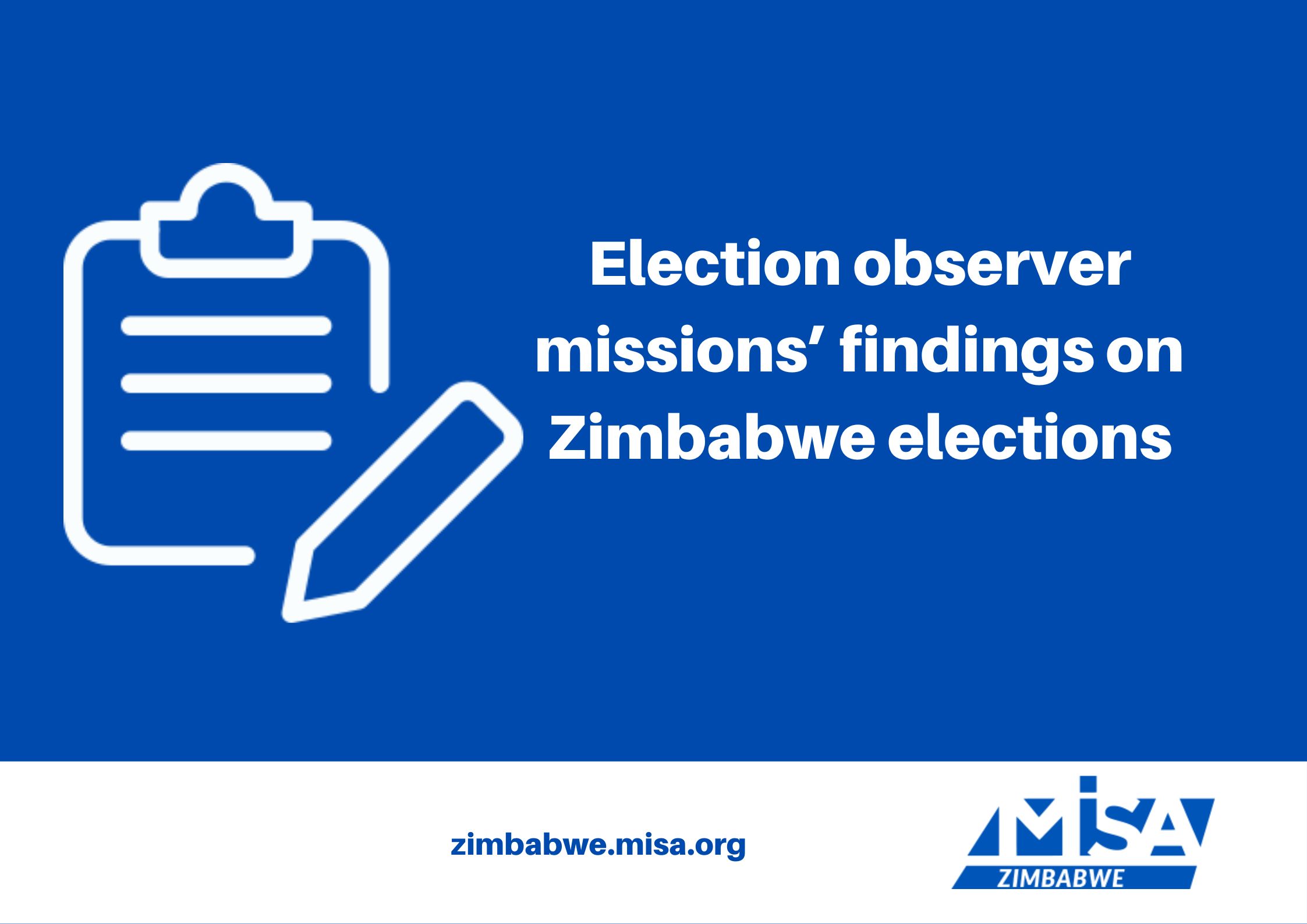 In a preliminary statement released in Harare on 25 August 2023, the SADC Electoral Observation Mission (SEOM) noted that some aspects of Zimbabwe's 2023 elections fell short of the requirements of the Constitution of Zimbabwe, the Electoral Act, and the SADC...